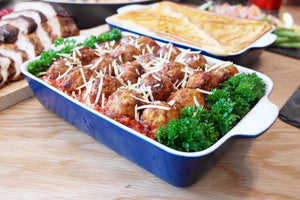 Our chef's special homemade meatballs served with Arrabiata Sauce & topped with parmesan cheese.
Meatballs contain both beef and chicken meat.
Comes in 2 serving sizes.
- 
Images for reference only. For delivery or last minute orders (less than 3 days notice), please call us at 9646-5372 to place your order.