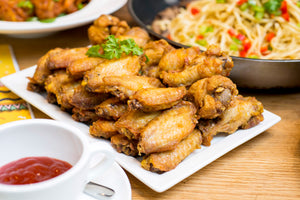 Fried chicken wings, marinated with "har-cheong" (prawn paste) ingredients and fried to perfect crispiness.
Consist of a mixture of mid-joints and wing-sticks; comes in 2 sizes!
- 
Images for reference only. For delivery or last minute orders (less than 3 days notice), please call us at 9646-5372 to place your order.