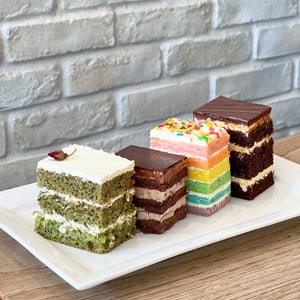 Our premium selection of best-selling cakes in mini sizes.
4 flavours per box; Rainbow Cake, Pistachio Rose Cake (Eggless), Salted Caramel Cake and Hazelnut Crunch Cake.
- 
Images for reference only. For delivery or last minute orders (less than 3 days notice), please call us at 9646-5372 to place your order.